BOARDING & GROOMING
KENNEL VISITS ARE DONE BY APPOINTMENT ONLY - THANK YOU!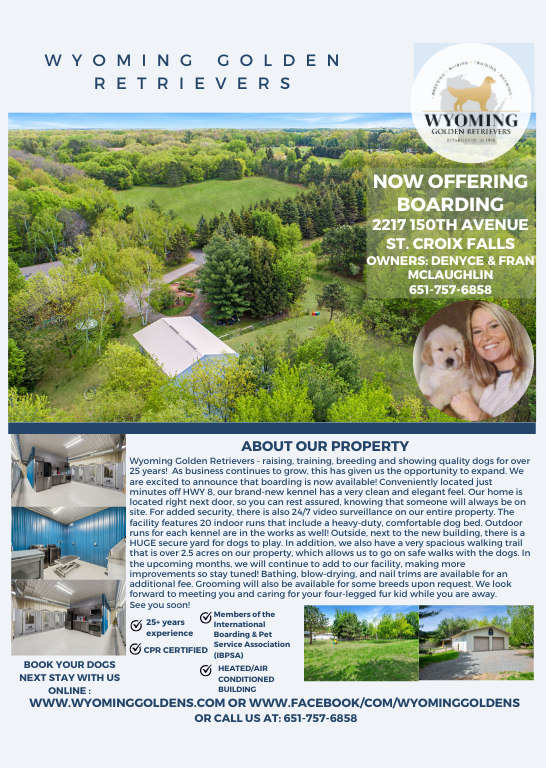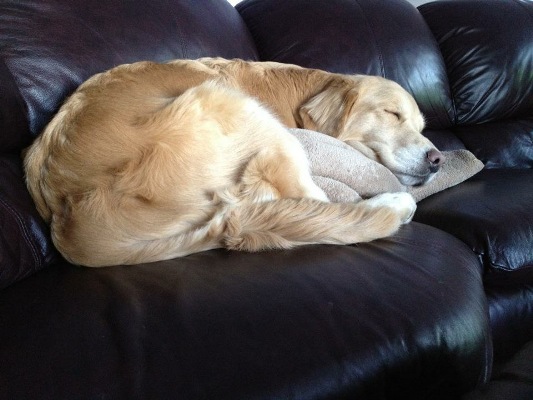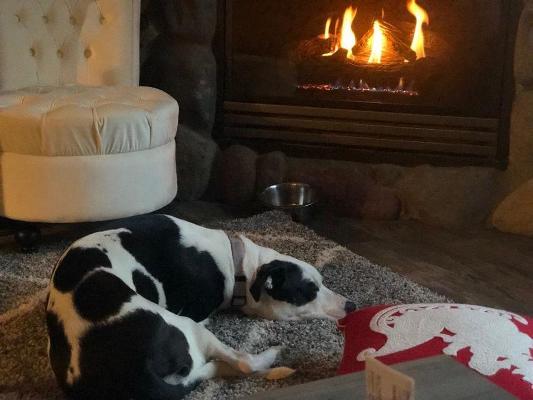 Our first priority is keeping your dog comfortable, healthy and safe during your time away. We give your dog the hospitality they deserve! We provide clean and spacious indoor kennel and outdoor kennel runs. Your dog will have a raised dog bed so there is no need for you to bring your dog beds from home. Our home is located on the same property as our kennel,and we always have someone here full-time. In addition, we also have 24/7 security cameras installed for added piece of mind. You can rest assured, knowing your dog is getting the attention they deserve when you are away! There is a large,secure,fenced in play area/potty yard. Your dog will get lots of play time with other dogs and we welcome most all breeds - friendly dogs are a must here! Your dog becomes a part of our family while you are away,and we look forward to caring for your four legged fur kid!
We are members of the International Boarding and Pet Service Association and have successfully completed the Canine Advanced Certification program with the IBPSA . We also have our certification in dog and cat first aid through the American Red Cross. We have over 25 years of experience in the animal care industry.
*REQUIRED VACCINATIONS MUST BE UP TO DATE PRIOR TO BOARDING* . RABIES . DISTEMPER/PARVO . BORDATELLA
CASH OR CREDIT CARD CARDS ACCEPTED - NO PERSONAL CHECKS PLEASE. We may request a deposit for first time clients or dogs with a longer stay. We do require deposits for bookings around Holiday stays.
OUR CURRENT RATES FOR 2023 -
ADULT DOGS 12 months and older $36.00 per dog/PER DAY.
Dogs between the ages of 6 months and 12 months of age our rate is $45 per day/PER DAY.
Dogs 6 months and under our rate is $50 per dog/PER DAY.
ADD ON'S
20-30 minute individual dog walks are an additional $8 PER DAY.
HOLIDAY WEEKEND RATES -(FRIDAY-SATURDAY-SUNDAY AND MONDAY WHEN APPLICABLE A $5 extra fee will be ADDED PER DAY)
* CLOSED FOR RECEIVING AND RELEASING DOGS ON THESE DATES: New Years, Easter, Memorial Day, 4th of July, Labor Day, Thanksgiving and Christmas Eve/Day. *
*DROP OFF/PICK UP HOURS ARE BETWEEN---------------8am and 8pm - MONDAY THROUGH FRIDAY 8AM - 6PM ON SATURDAYS & SUNDAYS *IF YOUR DOG IS NOT PICKED UP BY THE MENTIONED PICK UP TIMES, YOU WILL BE CHARGED ONE EXTRA DAY. Sorry, no exceptions.
All that we ask is that you bring your dogs food from home and we provide the rest! SEE YOU SOON!
PLEASE LIKE OUR PAGE 'WYOMING GOLDEN RETRIEVERS' ON FACEBOOK FOR THE MOST UP TO DATE INFO AND TO LEARN OF ANY CURRENT SPECIALS WE ARE RUNNING!

YOU CAN CONTACT US THROUGH E-MAIL FOR MORE INFORMATION OR BETTER YET - YOU CAN SCHEDULE UPCOMING DATES FOR YOUR DOGS TO STAY WITH US USING THE PURPLE LINK BELOW - THANK YOU!
KENNEL SOFTWARE BY REVELATION PETS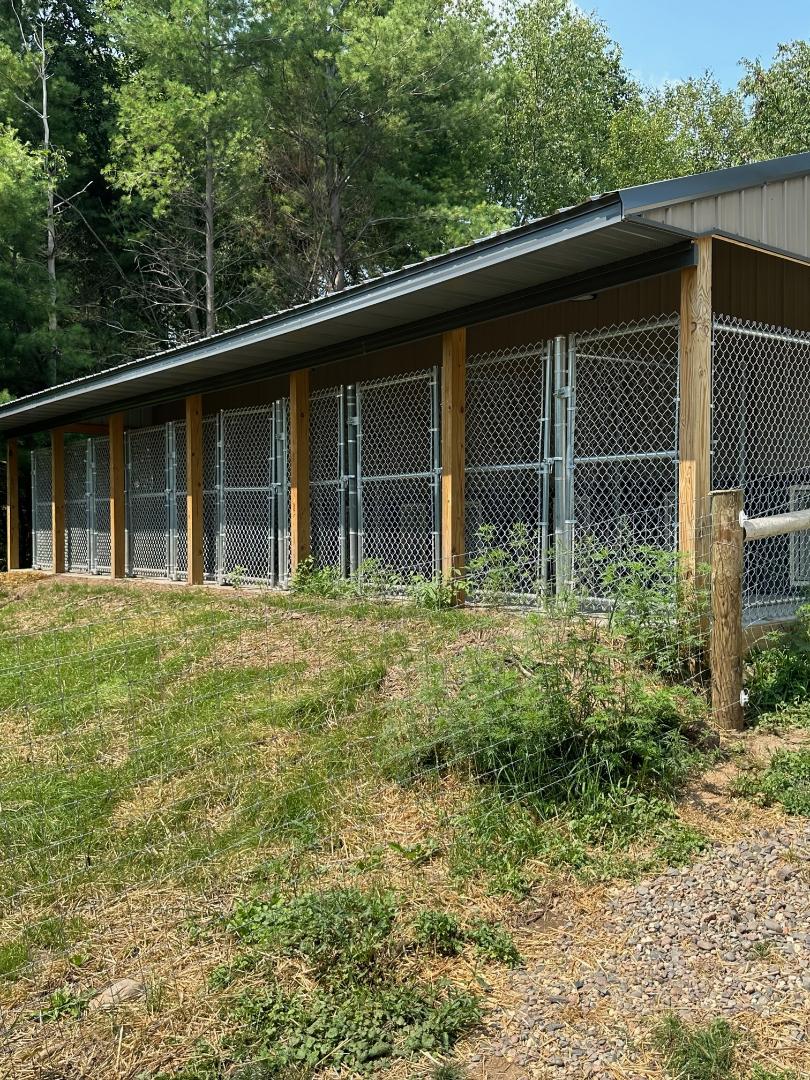 WE ALSO OFFER GROOMING SERVICES FOR SOME BREEDS TOO!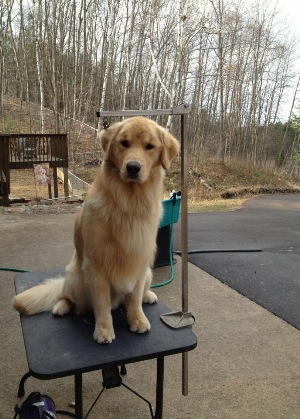 BATHING/ANAL GLANDS EXPRESSIONBLOW-DRYING/NAILS & PROFESSIONAL FUR TRIM - $80 and up
BATHING/ANAL GLANDS EXPRESSION/BLOW-DRYING/NAILS - $45
NAILS ONLY - $20
**TIPS ARE CERTAINLY APPRECIATED!!!!!!!!**